Click on an evening that works for you, or select from the drop down menu, and "sign up."  On each form is a way to ask for a ride and to offer to provide a ride–we care for one another this way!
Whether you've been a follower of Jesus for a long time or are still exploring, you are welcome to attend any our small groups.
Small group Bible studies are key to delving into the Scriptures together to wrestle with what it means to follow the Lord Jesus, not just in graduate school, but also in the next phase our Christian lives.  Please also invite your friends to come with you to small group at any time!  
See photo for how we met during the early part of the pandemic.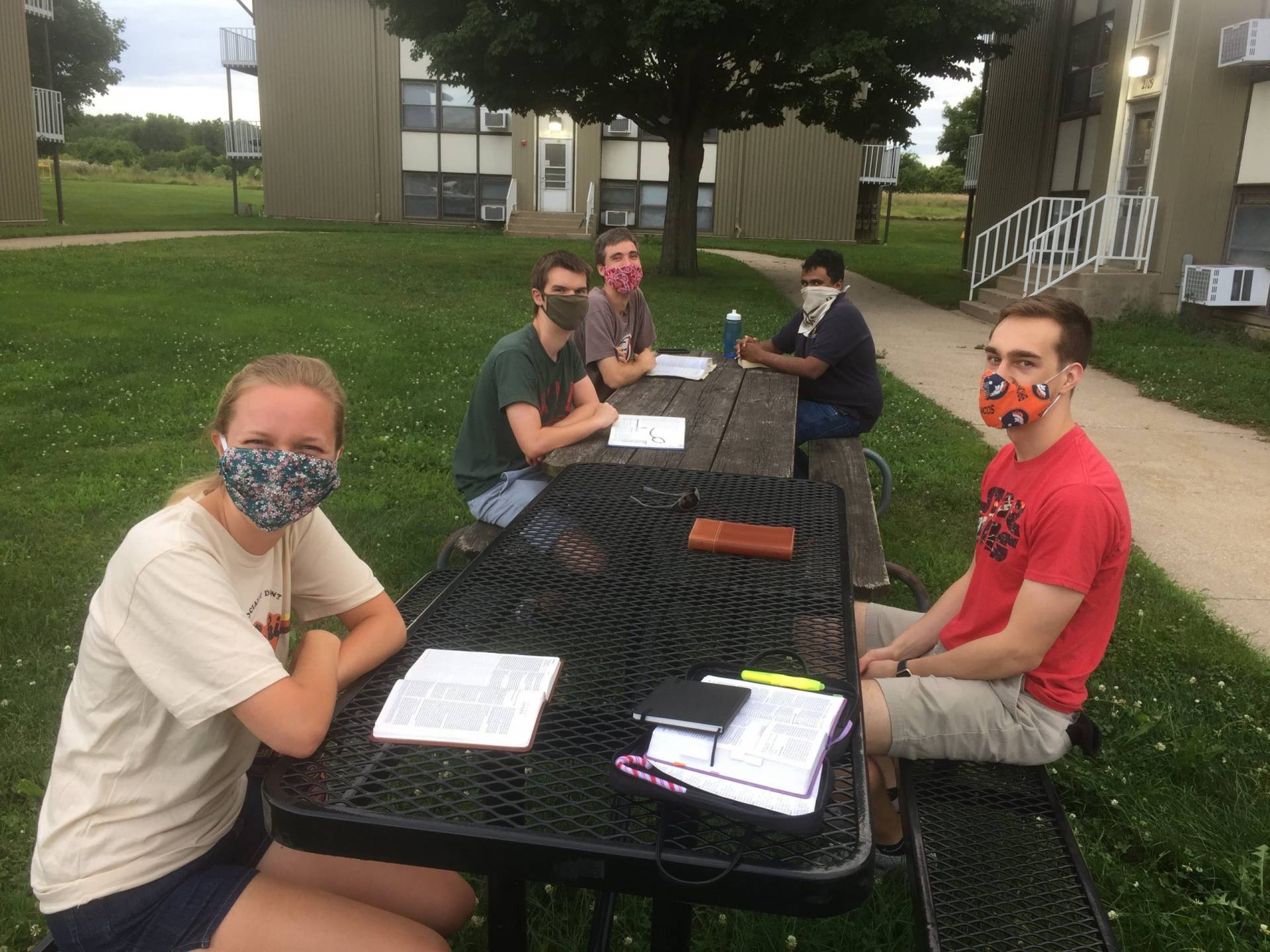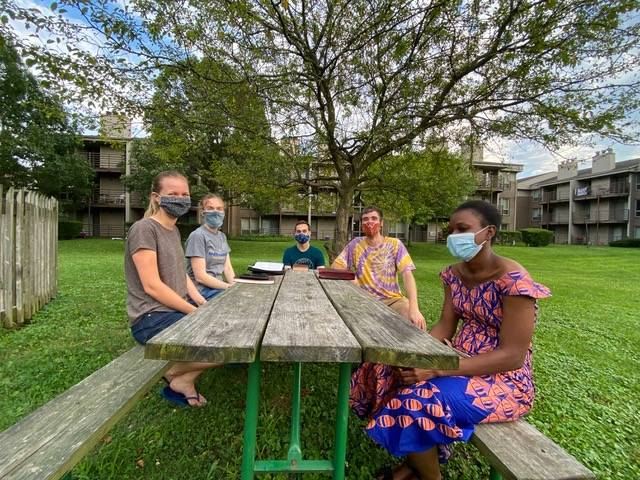 —
In GCF we continue to seek to understand Jesus in the context of God's faithfulness first to his people Israel and then (and therefore!) for all the peoples of the world.  This is crucial today because there are so many portrayals of Jesus that fail to do justice to the Jesus rooted in the biblical story.  Biblical scholar, Christopher J. H. Wright wrote in Knowing Jesus Through the Old Testament (2nd ed, IVPress, 2014) this:
"[S]o many Christians these days love Jesus but know so little about who he thought he was and what he had come to do.  Jesus becomes a kind of photo montage composed of a random mixture of Gospel stories, topped up with whatever fashionable image of him is current…He is cut off from the historical Jewish context of his own day, and from his deep roots in the Hebrew Scriptures." (11-12)
As graduate students, we need a much more robust picture of Jesus if we seriously want to be his followers today, not just in graduate school but as we leave and go wherever the Lord Jesus sends us.  The question we face always as graduate students is which Jesus are we following?