Fall 2022
What – The book of Romans
Throughout this school year we will be studying Paul's letter to the church in Rome. The book of Romans hits at the heart of the Gospel: our desperate need for a Savior, the beauty of Christ saving us from our sin, and the life which that calls us into. For those familiar with the Gospel message, Romans is a great reminder of the core tenants of our faith, and for those less familiar, Romans is a great book to get a grasp of what Christians believe and why they believe it. As Romans is one of my favorite books of the Bible, I'm really excited for this study.
We will plan to make it through the entire book of Romans during the school year, and will be using a manuscript study format. This text-based format should be helpful in wading through some of the theologically dense passages within Romans and make observations and interpretations as you read through the passage.
When – Mondays, 7 pm (Starting August 29, second week of classes)
Where – Reid, Amos, and Phil's House (exact location to be provided via email)
Leader – Reid Smith is a 3rd year mechanical engineering PhD student and attends Twin City Bible Church. Reid grew up in northeast Tennessee and attended Clemson University for undergrad.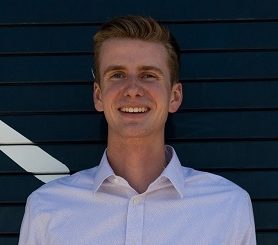 Please use the form below to let Reid know if you're thinking of coming.