Spring 2021
What – Church in the Bible, Church in our Lives
This semester we will continue to consider how to apply in our own lives what the New Testament has to say about church. If you're like me (Caleb), church has been some mixture of wonderful, painful, and monotonous. All members of this group are also encouraged to share our insights and past experiences of church while at the same time allowing God to engage us with His word. We will lovingly build up and challenge one another to grow in our respective church communities. We will share our burdens, especially when church is hard, and pray for one another and for our churches.
When – TUESDAY evenings from 7 to 9 pm
Where – Zoom or outdoors, weather and group size permitting. Caleb will send out link or location details to those who sign up for the small group!
Leader – Caleb Bruhn is a 2nd year Agricultural and Biological Engineering Masters student. Caleb grew up in Detroit, Michigan and did his undergrad at Michigan State.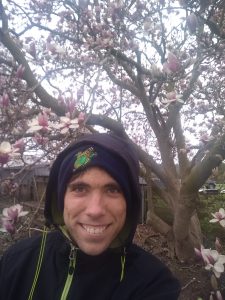 Please use this form below to let Caleb know to expect you.