Thursday Small Group – Spring 2019
Dog Alert: Toph the puppy will be present!
What –  We plan to look at several stories from the beginning of the Old Testament to explore the relationship between Israel and their King. We're especially interested in the ways that God's chosen people often try to forge their own path and the way the kingdom of God still shines through in the end. We also watch Veggie Tales every once in a while 🙂
When – THURSDAY evenings at 7 to 9 pm
Where – 2307 S First Street, Apt 101, Champaign
Leader – Ben and Jes DeVries.  Ben is a PhD student in English Lit and Jes is a MSW student.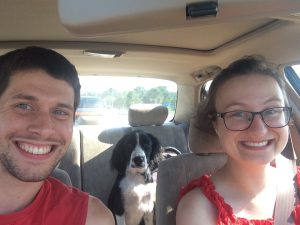 Please "sign up" using the following form so Ben and Jes can know to expect you.